Videopremiär för Kill The DJ!
Publicerat:

4 september, 2012

/

Notice: get_currentuserinfo har upphört sedan version 4.5.0! Använd wp_get_current_user() istället. in /storage/content/91/165891/greenday.se/public_html/wp-includes/functions.php on line 4338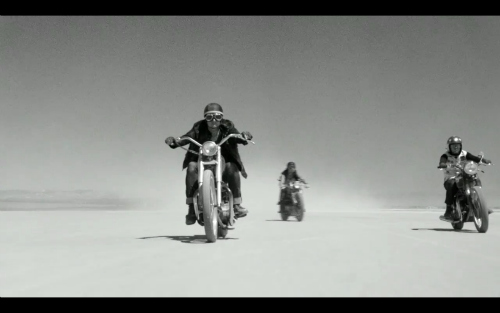 Det har nu släppts en musikvideo till Green Days senaste singel Kill The DJ!
Videon utspelar sig i två olika miljöer. I den första åker bandet på motorcyklar genom en platt öken som antagligen är den kända höghastighetsöknen Black Rock Desert i Nevada, som gränsar till Green Days hemstat Kalifornien. Senare i musikvideon dyker bandet upp på en discoklubb där de vandrar genom publiken på dansgolvet för att sedan framföra låten med sina instrument.
Kolla in videon här!